One of the most frequent questions I'm asked by parents and students alike is: "What do you recommend for test prep?" Another repeat question is: "Does 'test optional' really mean 'optional'?" 
The data shows that students who submit test scores earn admission at higher rates than those who don't. Additionally, merit aid at many schools is directly tied to test scores. 
Further, according to NACAC's most recent annual report, of all the factors that admissions officers take into account, GPA i…
In the summer of 2005, we were renovating our home. One of the countless decisions that had to be made amidst the chaos of that project was whether or not to add a cable hook up in each of the three children's bedrooms. As a family, we had cable and we were keeping cable, but in my mind, hooking up the kids' rooms was a non-starter: "NO WAY! They'll be hiding in their rooms, by themselves, not learning how to negotiate the remote to decide between The Dukes of Hazard and The Six Million Dollar M…
The pandemic has college admissions offices scrambling. They have long relied on test scores as one of the key variables they use to evaluate candidates, yet according to FairTest, two-thirds of colleges surveyed in October 2020 had been forced by our collective circumstances to adopt some blend of the test-optional or test-blind policy. 
MOST parents and students I speak with LOATHE standardized testing. Feelings aside, most still have questions about how to navigate this portion of the admi…
Receiving Christmas and Holiday greeting cards this year brought me significantly more pleasure than in years past. No one was more surprised than I was by my feelings of authentic delight when the first card arrived, nevermind that it was from Chewy.com! I even put it on display, tucking it under a window frame where everyone would see it – "everyone" being my immediate family since no one else was coming – and I made sure to point out to each of them the very FIRST greeting of the SEASON (cue …
Are you a reader? Have you been looking for your next "beach read"?  Fiction has never failed me as an escape. It has been my go-to to go somewhere else; to get lost in someone else's world, issues, and dramas. 
At 8, 9, 10, or 14... what I remember most about riding about in the back of the van while my parents were chasing the waves at Lavalette and Seagurt at the Jersey Shore, or Ramp 22 and the Lighthouse on the Outer Banks, was snuggling up next to Shamo (my curly-haired-rescue-dog) and di…
Recently I got a chance to talk shop with nationally-recognized testing expert, Alexis Avila. He asked me to share what I thought were the best strategies to MAKE THE MOST OF THE COLLEGE ADMISSIONS PROCESS DURING QUARANTINE.
Click HERE and use the coupon code, PREPPEDANDPOLISHED, to get full access to online mini courses at our "College Admissions Made Simple" Virtual Academy. 
Listen to the podcast HERE
Watch the Video Interview HERE  
@preppedandpolished @compassU #authenticfutures #hellop…


Two days after Christmas last year, I hitched my belt and realized that I had to go out a notch further than usual. And then my inner critic stepped to the front of the stage. 
I'd know that voice anywhere; the one that is very good at making me feel like sh*t about myself, and today she picked up the mic and started in on one of her favorite routines: the "you need more self-control," finger-wagging, body-shaming litany. "How hard is it for you to enter your consumption into your My Fitness …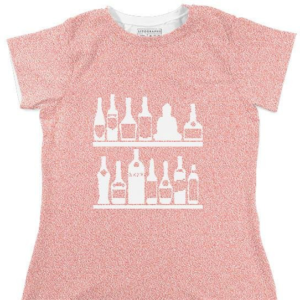 Image based on Lodro Rinzler's book and designed by Daniel Urban Brown of Lithographs.
"Mom!!" rings from every corner of my small world. The couch, the top of the bunk bud, the bathroom, the kitchen table, and via Facetime and relentless texts.
The 10 year old: "We have two book reports. I thought we only had one book report, and I have only read fiction. I need to read a nonfiction. I like fiction. And my backpack is ripped. I found a new backpack on Amazon; would you look at it now?"
The 12 yea…
Sticker Shock! I hear it every day. My husband and I are living it with two kids in college, every day. And if you have a senior and are comparing offers it may be worth your while to ask the question. There are absolutely no guarantees, however, if you don't ask the question the answer is a resounding, "NO!"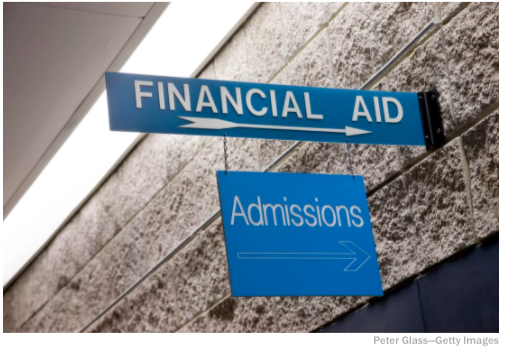 Don't Storm the Financial Aid Office (These are some of the hardest working folks on campus, so be nice. They get it.)
For More Need-Based Aid, Be Specific — and Have Back U…