My Top Eleven Things from '21
In my last newsletter, I promised to share a list of eleven things that went really well last year as part of what I have come to call the Anti-Resolution Movement (ARM). The idea came to me after starting to read, The Gap and the Gain: the High Achiever's Guide to Happiness, Confidence, and Success by Dan Sullivan with Dr. Benjamin Hardy.
I had a vision of sitting contemplatively with a cup of green tea under a blanket with my dogs snuggled on the couch as I happily reflected on what went really well. Here I am, two weeks later, realizing that while I have thought a lot about how to stay "In the Gain" and have caught myself (thoughts and actions included) "In the Gap," the newsletter is due out this week and I had yet to even start my list. I decided to adjust my list to include things that went both pretty well and things that I am grateful for. As I have continued to listen to the book, I've learned those focal points are how you get to spend more time "In the Gain".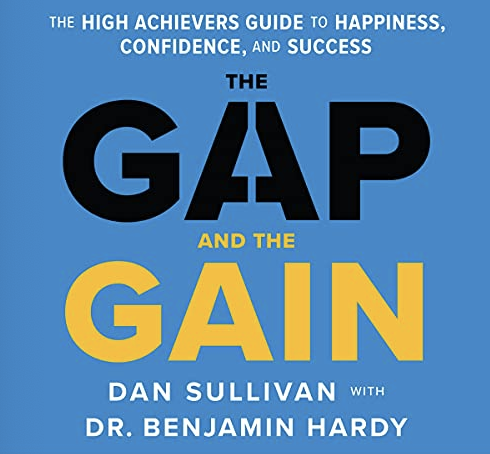 Jessie's Top Eleven Things from '21
Enjoyed the luxury of walking with my four-legged canines in wooded spaces on a daily basis

Found a few amazing colleagues to join our team here at Elevated Admissions (who continue to amaze me!)

Rebranded my business to reflect our core mission: facilitating purpose through elevating others

Identified a handful of television series that my husband and I both enjoy binge-watching together: Ted Lasso and For All Mankind are favorites

Thankful that three rounds of vaccinations are completed across three generations of my family. Phew! 

(Extra) thankful that I was whisked away on a tropical vacation by a dear friend (there is so much to be said about saltwater and sand)

Supported over 30 college applicants, two prep school/ski academy applicants, an aspiring dentist, and a physician assistant hopeful in gaining entrance to schools at or near the top of their wish lists

Stoked and thankful to still be able to bike with Dave after he shattered his elbow and endured three surgeries in six months' time

Indebted to our healthcare and service workers who continue to step up in unprecedented conditions these last two years

Grateful that my teens have a grandmother who continues to show love from her home across the country by assisting with homework reminders, stalking their races on live-timing, and checking in with the twenty-somethings

So proud to witness our eldest daughter don her White Coat as she set off on her journey to become a physician
I'd still love to hear what went really well for you last year because while I put off writing that list, it made me smile this afternoon and good things are made better by sharing.