The ACT evolves: harder science and math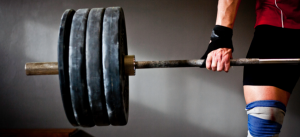 Founder Jed Applerouth of applerouth, a trusted test prep firm, recently posted this blog. SOURCE: applerouth.com
Applerouth is a test prep firm with which many of our students have had success. Founder Jed Applerouth, recently posted this blog detailing how the SAT is not the only test to undergo recent and significant changes. In the May 2016 testing date the ACT was found to have upped the rigor on the science and math sections. If your student is preparing for the ACT they need study accordingly.
The evolving tests raise the bar for students, just as they raise the bar for tutors across the country. The testing giants are effectively driving tutors to become teachers versed in a much greater breadth of content and pedagogical strategies. This also isn't a bad thing. A more rigorous test demands a more skilled instructor. We're certainly ready to rise to the occasion and help our students attain their best outcomes.— Jed Applerouth
Schedule a time to
chat with me
about the Complimentary Consultation Package.
Click here to read Jed's full blog.