EFC, CSS, FAFSA — Three Acronyms That Add Up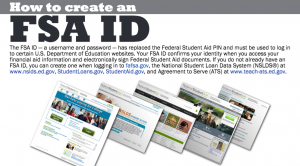 Last weekend, the FAFSA went live and Prior-Prior is here.
Ok, but wait a minute--what do all of these CAPS stand for? EFC. CSS. FAFSA. These three acronyms add up--to what can be a sum greater than what you paid for your home and maybe your pop-up camper, as well. And, while my children will tell you that there are many topics I love to talk about, money and how much of it my husband and I are spending on educating our children is not one of them. Yet, Bertha (that rather larger financial elephant I wrote about in a
previous post
) keeps showing up.
Today's post is is a lesson in acronym definitions. There are links for the overachievers (you know who you are).
EFC
. Stands for EXPECTED FAMILY CONTRIBUTION. How much your family can expect to spend annually on a college education. If your number is larger than the cost of a given college it does not mean you will be expected to pay more, but it does mean that you will not qualify for need-based aid.
FAFSA
. Stands for FREE APPLICATION FOR FEDERAL STUDENT AID. This you have to fill out, regardless of whether you qualify for need based aid, if your student wishes to apply for student loans. NEW this year the
FAFSA
went live on October 1, and will use your tax data from the previous year. You get to rip this band aid off three months earlier than before and plan accordingly. You will need to create a FSA ID (
instructions here
).
CSS Profile
. Stands for COLLEGE SCHOLARSHIP SERVICE PROFILE. If a college uses the
CSS Profile
, in order to qualify for institutional aid, you will need to fill this out.
Learn more about how much college really costs,
here
. And, call us for a free consultation on how we can help your student maximize their chances for admission and merit aid.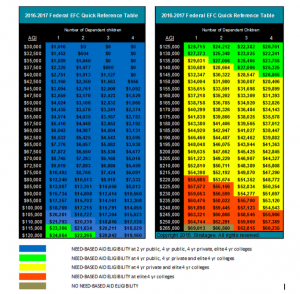 College aid formulas expect parents to contribute up to 47{475f6e8ad7be3161114314a988b7e8f491719bdeedead1da50322e1eadee8259} of their after-tax income to pay for college each year. —Troy Onink