Success Stories — Chester, College of Engineering at Montana State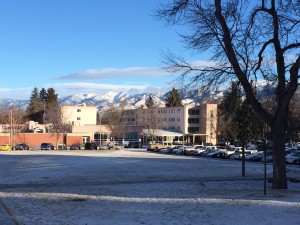 You had better like mountains and snow at Montana State!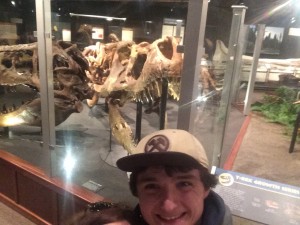 #trexselfie Mom's hair at least made the pic.
"Jessie and her team at CompassU have been invaluable in our college selection endeavors. Chester received many generous merit scholarships offers, and we are very excited that our son will attend the College of Engineering at Montana State University.
From the beginning, Jessie, using her depth of knowledge, was very helpful setting up our list of potential schools and the goals we needed to accomplish to get accepted. Jessie has a real talent for identifying the strengths of her students and highlighting them in the best way possible. The right questions were asked to get a real sense for who my child is which was instrumental in finding the best fit. She also helped him write the best quality essays in his own voice. Jessie also motivated our son throughout the process so that we did not miss key deadlines.
We are grateful that he had many acceptances from which to choose and through Jessie's guidance found the right school that is financially doable and awesome match for Chester. Navigating the application process can be daunting, but Jessie and her team at CompassU made the process not only manageable but dare I say enjoyable."
— Ann & Dave