Success Stories — Brianna Shares Her Story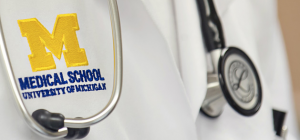 We are so proud of Brianna! Brianna received a named scholarship to cover her undergraduate and medical school tuitions, sealing her decision to attend Calvin College.
"I wouldn't want to imagine my college search process without Jessie. Senior year is a transitioning year, regardless of who you are. Having Jessie walk with me through is a blessing I am so grateful I had the opportunity to experience.
Life counselor. These two words describe Jessie's role in my life this past year. Jessie helped me develop the confidence I needed to apply to high-level schools, kept me accountable to get my applications in on time, and gave me the support needed to do some deep soul-searching for from-the-heart essays.
Senior year is not just about finding the perfect place to spend the next year. It's about developing as a person and finding out who you are, what you like and dislike, and what you stand for so that you can launch into freshman year as a mindful person regardless of where you are. Jessie helped me find my ideal college, and she helped me look for the answer to the questions, "Who am I and where is my place in this world?"
I was offered admission to Grinnell College, Pepperdine University, Wheaton College, Grove City College, Cedarville University, and Calvin College. Next year, I am excited to head to Calvin College as a recipient of The Pre-Medical Named Scholarship, including full tuition at Calvin College and at The University of Michigan Medical School.
The college admissions process does not have to be filled with anxiety and uncertainty. Jessie creates an opportunity to go through senior year with confidence and anticipation. "
— Brianna, Veritas High School, Class of 2016