Success Stories: Cassie — Sacred Heart University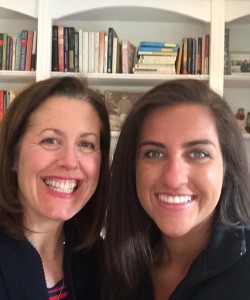 Cassie and I met to talk about her incredible offers including merit aid for BSN Programs. It is a few weeks before May 1, the big decision day! Cassie will attend Sacred Heart University, plans to compete on SHU's Figure Skating Team and study abroad in Australia her junior year. 
"When your child begins the college process, it can be an exciting yet nerve "wrecking " time of your life. Like all parents, we wanted our daughter to have the best possible outcome with all aspects of the college process. Jessie was there to help us through the process from the beginning to the end and is still there. Her knowledge and experience made us all feel more at ease with this at times difficult and daunting college process. Jessie provides college-bound students and their parents with pertinent and essential information regardless of where they plan to go to college or what they plan to major in.
First and foremost she is concerned with understanding who the child is as an individual.
She gives the student the tools to take ownership in their college process and decision making along the way. Jessie's understanding, warmth, and knowledge based on experience and continuous support helped ease a stressful process into one where we were all able to enjoy the college process every step of the way. Thank you, Jessie for your professionalism, dedication and willingness to go the extra mile to help our daughter, and as well help us enjoy the college application process. Our daughter is well informed and off to a great future!
With Appreciation and Gratitude,"
—John and Connie Zoetjes